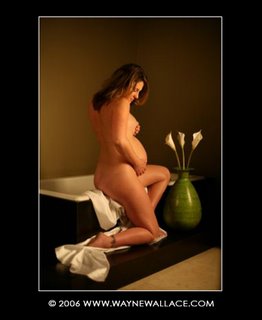 Capturing the beauty of this time of your life is critical. Wayne Wallace Photography will work with you to capture your beauty and preserve this special moment in your life forever. You and your family will love your portraits. Portraits can be done on location in your home, out in nature or in the studio. It's your choice!
"The pictures came out great, it was exactly what I wanted! You and your assistant made the experience comfortable and fun. I presented the photo to my husband, he loved it and is very excited about coming in with our new baby girl... which could be any day now we are told!" -- Marquel
Call Wayne Wallace Photography at (702) 734-6161 to book your session today.
---
0

Comments
Published by Wayne Wallace on Friday, November 17, 2006 at 11:51 PM.