This past week I hosted a big photo shoot for Alumni of my school the
Hallmark Institute of Photography
.
Here's a group shot of some of the HIPsters, models and stylists that gathered in Las Vegas for the old western town shoot out at Bonnie Springs.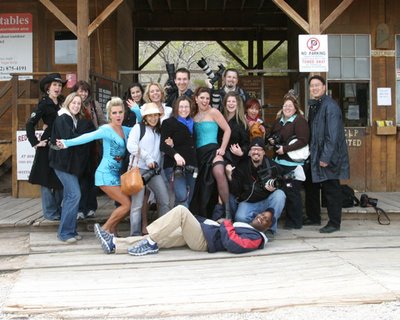 We had a great time!
I woke up at 6:30am to the sound of rain and many phone calls from models asking are we still shooting? I told them for sure, Hallmark grads are not afraid of a little rain.
At 10am, about 50 people gathered, the clouds provided some beautiful soft light and we proceeded to take over the town.
A great time was had by all!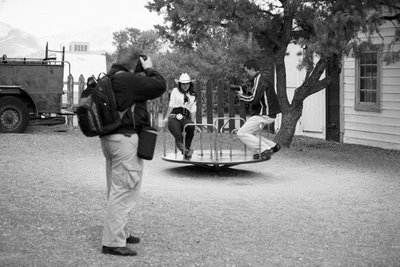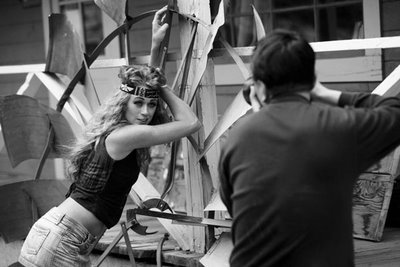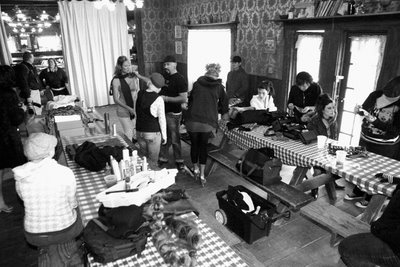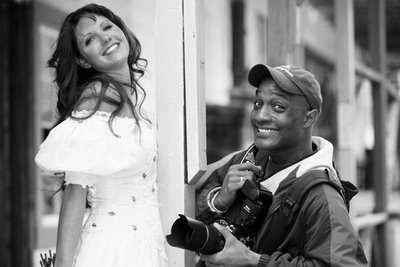 Here's a shot of Tony, Myself, George, Kirsten, and Ed that Joseph Chen HIPster '95 captured for us.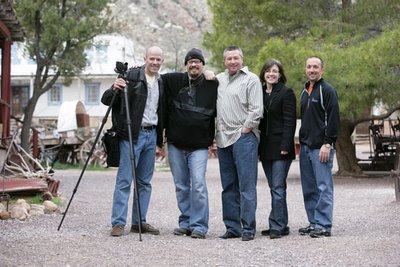 I will be posted some of my shots of the models soon.
Labels: Bonnie Springs, Hallmark Institute of Photography, Model Portfolio
---
0

Comments
Published by Wayne Wallace on Wednesday, March 19, 2008 at 5:49 PM.