While I was waiting for my client to get ready for her headshot session I was hanging out with her little dog. This little poser was just hanging out on the couch seeming to say -- Hey, what about me? I'm ready for my close up Mr. Deville. So, I took a few puppy portraits of her too.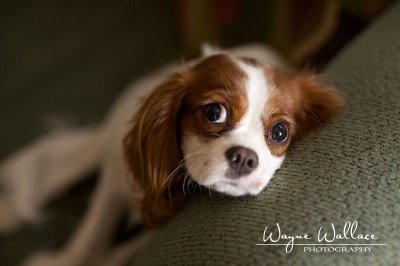 Labels: Pet Portrait Photography
---
0

Comments
Published by Wayne Wallace on Wednesday, October 08, 2008 at 12:34 PM.