Wayne Wallace Photography is launching a new product line called One Of A Kind Photo Art.
These one of a kind images will only be printed and sold one time as large fine art prints framed using an archival process and signed by Wayne Wallace.
After the framed art has been delivered the original digital file used to make the print will be destroyed making this an original piece of artwork that will only grow in value over time.
The first image being released is called
"Electric Blue"
which can be seen below.
If you're interested in purchasing One Of A Kind Photo Art Image #1 please call the studio at (702) 734-6161.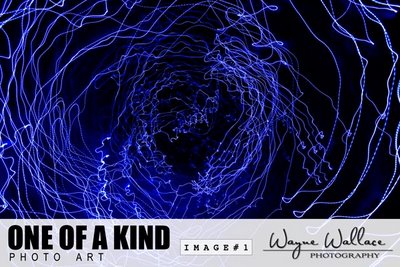 Labels: One Of A KInd Photo Art
---
0

Comments
Published by Wayne Wallace on Tuesday, November 25, 2008 at 10:35 PM.