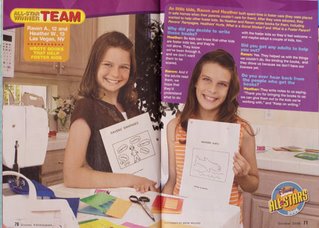 Tammy (mom) and Heather (daughter) came by the studio today for another editorial shoot. Heather and Raven are doing great things for their community and other kids and they are being recognized and honored by companies like Disney and another I can't mention yet who we shot for today.
Here's a picture of the Disney Magazine which I photographed them for last year.
Labels: Editorial Photographer
---
0

Comments
Published by Wayne Wallace on Sunday, March 11, 2007 at 5:59 PM.