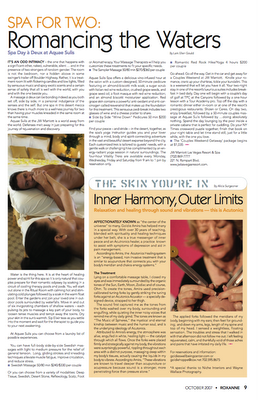 See the October issue of Roxanne at 
www.roxannemagazine.com
I photographed Goldie using her vibration treatment on a patient this month.
Next month be sure to catch the cover and holiday spread. You may recognize the photographer. ;-)
Labels: Editorial Photographer, Glamour Photography, Roxanne Lingerie Magazine
---
0

Comments
Published by Wayne Wallace on Monday, October 15, 2007 at 9:46 PM.