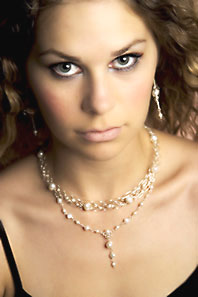 My website
WeddingMakeup.com
is a world wide resource for finding talented makeup and hair artists. Photographers, Brides and Models use this list to find the talent they need for that special event or commercial photoshoot. I'm constantly adding new talent so bookmark it, check it often, and tell your friends and associates about it. I've designed the site to place high in the
google search results for "makeup artist"
so if you're listed here you're sure to get traffic and leads.
Customer Testimonials
"I am very pleased with the results of my company being listed on your website. I received a lot of inquiries from brides over the past year, and your website is easy to find for a bride, it tops all other wedding websites easily!" -- Irina Feygin
"I think Wayne (WeddingMakeup.com creator & mastermind) was one of my first photo shoots here in the Bay Area. He was charizmatic, artistic, fun and energetic! WeddingMakeup.com has been a blessing as a new Make-up artist and now as a professional Makeup Artist and Hairstylist. It has made my name known in the Northern CA area Bridal Makeup Artist and sent a consistant client base since the day I was listed. Thanks!" -- Jaime A. Lucich
---
0

Comments
Published by Wayne Wallace on Wednesday, January 11, 2006 at 10:23 PM.