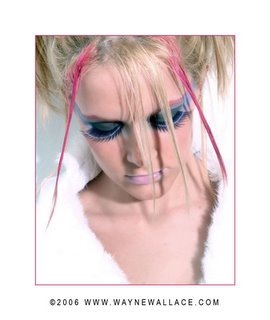 One of my favorite models I worked with last year sent me this very nice testimonial last night. Hopefully she'll be coming to Las Vegas soon and I'll get to work with her again.
"I have worked with Wayne Wallace twice now. He is an amazing photographer. He has a real, true eye for beauty! His true passion for his work shows through in his photos. It takes true talent to create such amazing work. Wayne really made me feel comfortable, and relaxed while we worked together. He's great, and I would recommend him to anyone!" -Paige-
---
0

Comments
Published by Wayne Wallace on Tuesday, January 03, 2006 at 4:35 PM.