So today I got to experience simulations of mars gravity, moon gravity and pure weightlessness!!!
What a cool experience!! Nothing on earth like it!!!
After suiting up and being briefed on our flight instructions we were bussed over to McCarran Airport and boarded the plane. After reaching our flying altitude we took our position in the float area on the floor and the plane started it's maneuvers.
Pretty soon we were a bit lighter and floating around.
It was a little tricky taking photos while floating around uncontrollably with people flying and spinning past me but I got the hang of it after smashing into the ceiling a few times and had to give people a gentle spin so I could capture their good side.
I'd definitely recommend this experience check out the
Zero G website
.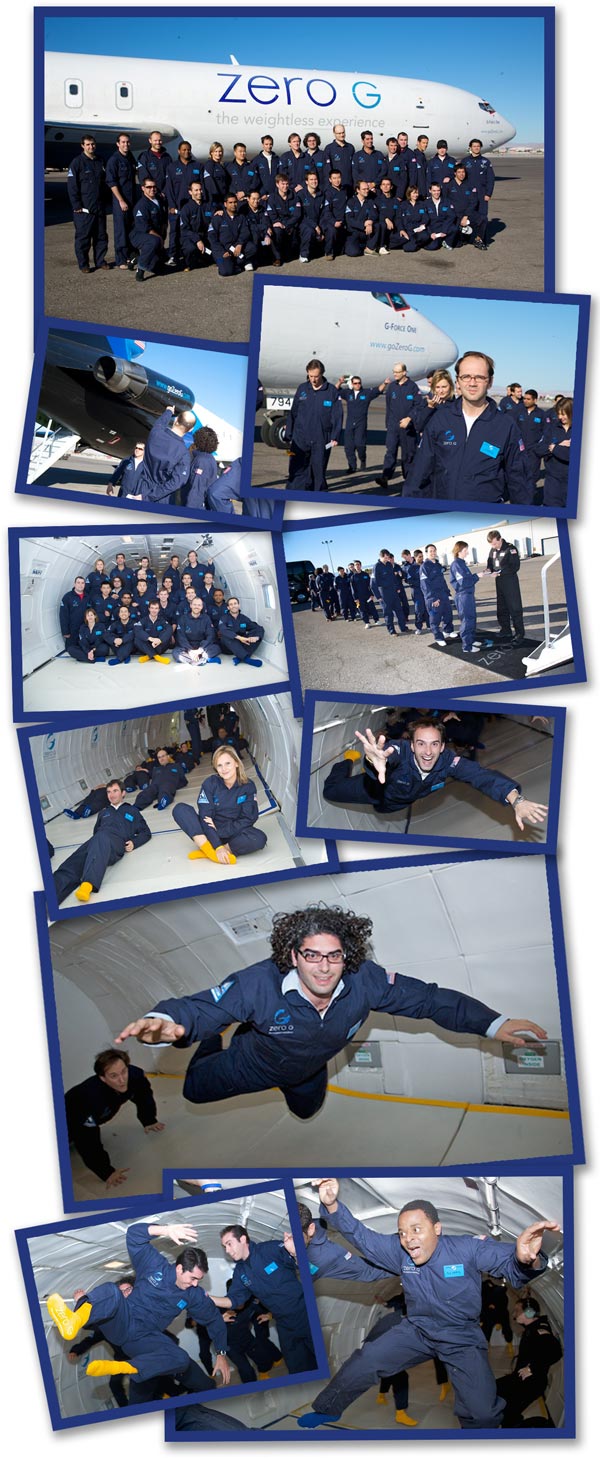 Labels: Adventure Photography, Las Vegas Event Photography, Zero G
---
0

Comments
Published by Wayne Wallace Photography on Friday, November 07, 2008 at 10:38 PM.