I photographed the CEO of Zappos.com yesterday! Of course I can't show you the images until the magazine is published but here's a picture of my name badge and a polaroid of me in the Zappos.com VIP throne I took with my iPhone.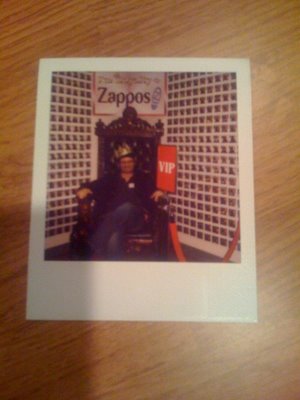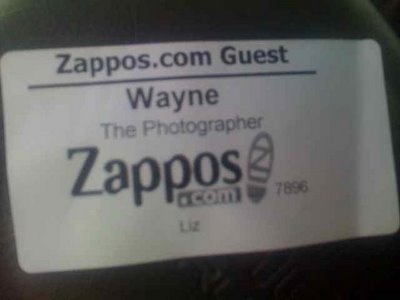 Labels: Editorial Photography, Wayne Wallace Photography, Zappos.com
---
0

Comments
Published by Wayne Wallace on Friday, February 13, 2009 at 6:09 AM.