As you may know if you've been following my blog and
twitter feed
I've been working on a new studio over the past few weeks.
Things are coming along nicely and I'll officially be open for business April 1st - No Joke!
One of the new sessions that I'll be offering is a Pin up Girl Picture Session.
This is great thing to do for a "Girls Night Out" or a birthday or bachelorette celebration while your in Las Vegas!
Call the studio at (702) 734-6161 to find out more and book your consultation appointment.
Wayne was Awesome! Could not be more professional. He made me feel at ease wright away, and gave great direction, he really knows his stuff!I I freakin love the photos! Thank you Wayne! -- Crystal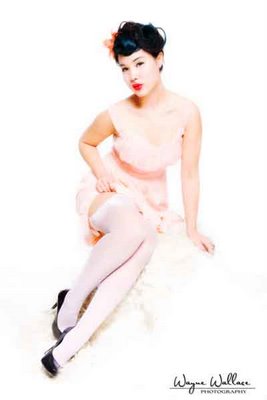 Labels: Pin-Up Girls, Pin-up Photography
---
0

Comments
Published by Wayne Wallace Photography on Friday, March 06, 2009 at 4:09 PM.