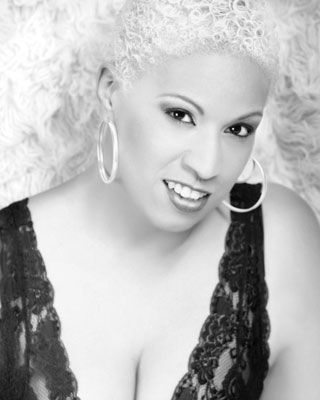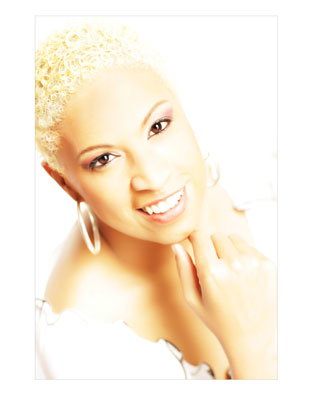 Do you need a great publicity headshot?
Having a great headshot shot will help you attract the clients you want.
Karen is a
singer
that needed some great publicity headshots to promote herself.
How did I get to be so lucky to have my head shots taken by Wayne Wallace?
From the minute I met Wayne I knew that my experience with him would produce great shots for my professional singing and budding acting career. He immediately put me at ease by asking me many questions. I knew he was feeling out what it was I was looking for and what he could put into it to make my photographs unique. I knew, after years as a professional, that he was getting as much information about me that he could, in a small window of time, so that he could translate the power of who I am to film. Somewhat like what an artist does before filling his canvas with paint.

His questions opened the way to making me feel comfortable with him and his camera. He opened the way for working together "with" me to create some pretty fabulous head shots. He gathered materials from his spacious studio that created textures and colors that created the backdrop to bringing out my personality on film. He is truly an artist. Even better, in my opinion, he is an artists artist.

The time and care he takes in making you feel comfortable and creating the background unique to your photo session is indicative of someone who obviously loves what they do. His technical knowledge by way of his highly professional website, his super duper large screen Mac computers, his super fast (see the shots right away) software programs and punctual web delivery is extraordinary. It has been my pleasure to work with Wayne Wallace. I certainly will advise my show business colleagues to call Wayne when they need photos taken to further their professional careers. He rocks! I've already planned to see him again later this year for an outdoor shoot. How does it get any better than that? -- Karen Jones
Book your session today with the button below.
Labels: plublicity headshots, Singer
---
0

Comments
Published by Wayne Wallace Photography on Wednesday, June 13, 2007 at 12:44 PM.